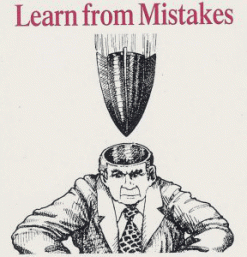 There is an old saying that goes:
Success is the result of Good Judgment
Good Judgment is the result of Experience
Experience is the result of Bad Judgment
Have I learned anything after almost 20 years of doing startup companies? I try not to make the same mistakes more than at least 1 time. Today I sat down and decided to make a list of the most common mistakes that I (and other entrepreneurs) typically make.